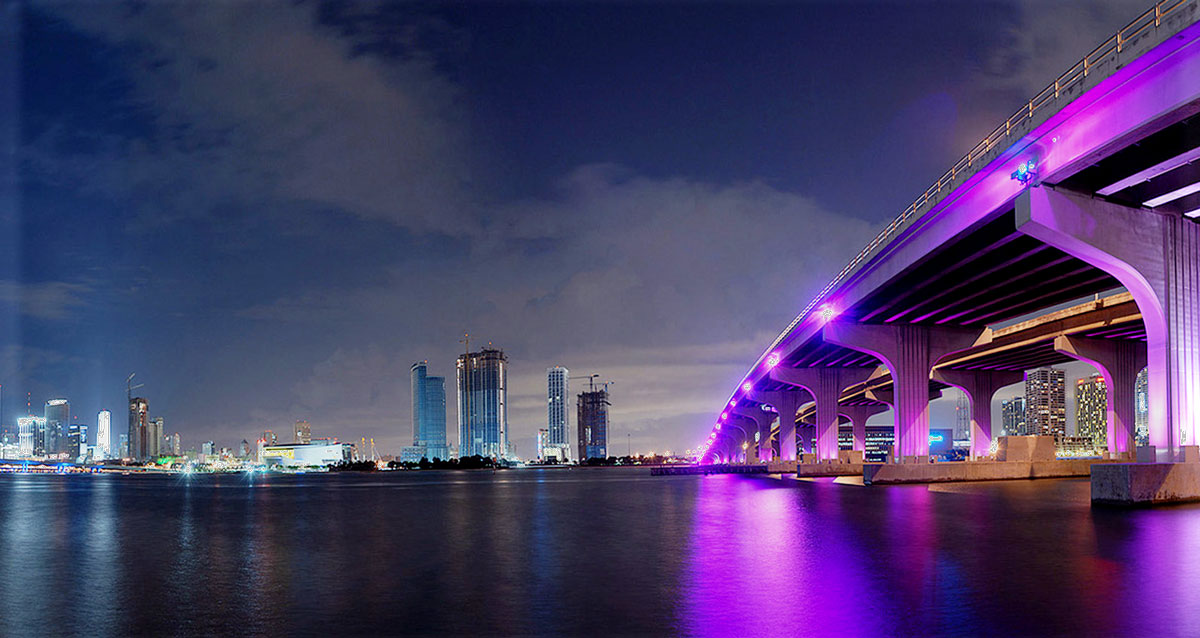 In a country that holds over 1,500 casino venues from East to West Coast, gamblers have a vast variety of destinations to place their bets at and enjoy their time. A couple of resorts stand tall and offer their devoted guests large shopping districts, regularly organized events, luxurious meeting halls, hotel rooms, and large gaming spaces with state-of-the-art machines. Even though the full experience is what counts, the ranking of those venues needs to be assessed according to the actual quality of the casino floor and its dedication to the players. That being said, let's see which of the many land-based casinos actually deserve your attention, time, and trust.
WinStar World Casino and Resort, Thackerville, Oklahoma
Just an hour drive from Dallas, Texas, you can find the largest casino in Oklahoma with its incredible 616,960 square feet complex. This massive facility holds eight gaming plazas named and themed after famous cities, such as Paris, Vienna, Cairo, etc. Within this enormous casino, players can enjoy over 7,000 gaming machines, nearly 100 table games, a Bingo Hall that can accommodate over 800 people, and an off-track betting room. Moreover, another lounge containing 46 poker tables is completely separated since it is specifically designed to accommodate non-smokers. And to make things even better, the casino area is rolling the dice 24/7 and giving its players the time of their lives.
In addition, those guests who wish to stay overnight will have the option to choose between 1399 rooms and park their vehicles in a nearby 200-space parking lot. On top of that, WinStar has 17 different world-class dining venues where plenty of exciting culinary events are being organized. Would you be interested in an excellent outdoor concert, a world-class performance, or maybe a rodeo? Their almost 8,000-seat arena, Colosseum, offers constant outdoor entertainment and features Professional Bull Riding events that are organized annually.
Foxwood Resort Casino, Mashantucket, Connecticut
Located in a rural setting, this resort is easy to find if you are heading from Northeast and wish to spoil yourself. This 400,000 square feet casino is divided into several areas that hold their own casino space, connected by walkways, each having its own name (former MGM Grand can be found at this facility). Within these areas, players can find over 8,000 gaming machines, more than 17 versions of Blackjack, Baccarat, Sic Bo, both American and European versions of Roulette, and many others. What is more, Foxwood treats its guests with the biggest poker room on the East Coast with almost 150 poker tables and organized tournaments 24/7. Furthermore, the Bingo Hall can hold up to 3500 players, and it is one of their regular attractions. Additionally, horse and dog racing lovers will enjoy the 50-foot high projection screens.
Moreover, the rooms this hotel has to offer are affordable for every budget. The offer ranges from standard rooms and suites to luxurious condos featuring parking, luggage storage, excellent room service, relaxing spa treatments, and even an outdoor pool.
Mohegan Sun Casino Resort, Connecticut
This venue originally opened its doors in 1996, and since then, they have been expanding their offer. Today, with a casino space of 364,000 square feet, they've divided it into three separate areas: Earth, Sky and Wind sections of the gaming floor. Gamblers have the opportunity to start playing over 5,500 gaming machines, more than 370 table games, and a racebook area. Here, players can have fun with Pai Gow Poker and Sic Bo games. Also, players can also try out some other types of games, including Caribbean Stud Poker, Craps, Let It Ride, Pai Gow Tiles, Texas Hold'em, both the American and European versions of Roulette, and the Wheel of fortune.

In addition, Mohegan is famous for its 24/7 poker room that offers fast shuffles and deals at the PokerPro tables. This charming room is the most visited poker room on the East Coast, and it offers daily Sit & Go tournaments, as well as weekly giveaways. In those, players can win a wide range of different prizes, such as technical appliances, special offers within the casino, or trips to exotic destinations. Celebrity chefs are hosting special culinary events every month, offering uniquely designed menus and a raw food bar.
The hotel consists of 34 stories and over 1,200 both standard and luxurious suites. No matter if you choose a cheaper one, every room is spacious and lavishly decorated. Of course, all guest will have open access to both outdoor and indoor pools, a relaxing spa, and much more. Additionally, this spacious establishment is loaded with over twenty restaurant options, from quick bite food bars to casual or elegant dining spread over two floors. Guests have also recommended trying special margaritas made by famous cocktail renowned baristas.
San Manuel Indian Bingo and Casino, California
Located in Southern California, San Manuel has been hosting over 2 million guests a year since late 1986. This venue is one of the premium locations and is only an hour drive from Ontario airport in sunbathed California. This luxurious and fun spot offers a vast gaming space of half a million square feet filled with plenty of exciting options. The venue was initially opened to host high-stakes bingo players, but every year, they have expanded been expanding it and investing in more gambling options. Furthermore, slot enthusiasts will appreciate the choice of 4,000 slots that are available 24/7. On top of that, the casino floor holds over 100 table games and 60 live action poker rooms that are fully enclosed in a non-smoking environment. Unfortunately, they have excluded regularly scheduled tournaments starting from January 2015. However, players had nothing but praises for their poker rooms since the tables and chairs are in great shape, flat screens clearly visible from each table, and food service is readily available. Players who are lucky enough can leave this venue with close to $2 Billion in cash and many substantial prizes.
Unfortunately, the venue doesn't have a hotel included at this gambling site. However, for guests that wish to stick around for a couple of days, there are plenty of hotel options in Highland. There, you will be able to find accommodations that are pet-friendly, smoke-free, and both rooms and luxurious suites.
All in all, San Manuel is home for entertainment that suits every taste. Here, you will find plenty of drinking, dancing, and half a million square feet of entertainment casino floor. If you are 21 and older, let San Manuel Casino take care of you any time, day or night.
Seminole Hard Rock Hotel Casino, Florida
Located at Orient Road just outside Tampa, Seminole Hard Rock Casino has nearly 200,000 square feet of casino space, and with the most recent renovation in 2012, this venue became the largest entertainment complex in Florida.
Those who decide to visit this venue will be amazed by over 4,000 gaming machines and over 150 table games variations. This casino also has a High-Limit Lounge featuring intense Baccarat and Blackjack tables, along with 121 high-quality slots and video poker choices with denominations up to $100. Moreover, the poker room includes over 50 tables of live action such as 7-Card Stud, Texas Hold'em, and Omaha Hi-Lo with weekly organized WPT Regional Tournaments, rich offer of promotional offers, and many giveaways.
People behind Seminole made an announcement that they will undergo a $700 million renovation that will be completed by mid-2019. What is more, Seminole Tribe of Florida made a $2.4 billion investment that will result in a 15-story hotel tower, private gaming space for VIP visitors, 25,000 square feet Rock Spa & Salon, exciting culinary events, many retail shops, and additional 700 parking slots. So they invested big time, making this site even more attractive.
Nevertheless, if you are a fan of other Hard Rock Hotels, you will find the same atmosphere at this venue. With their exceptional offer of gaming options, luxurious suites, and hard rock memorabilia all over the walls, Seminole will quench every desire or need you might have. So if you're feeling like a rock star, don't miss out on visiting this venue.
Other Notable Casinos Worth Mentioning
Pechanga Resort and Casino, California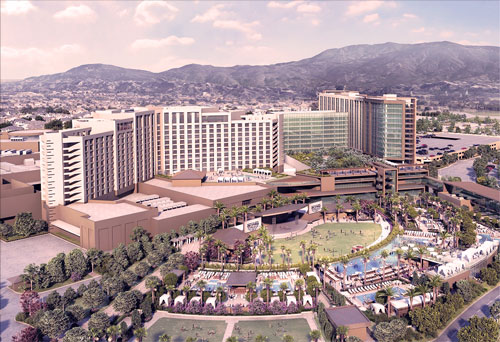 This massive resort is located in Temecula, California, with amazing 188,000 square feet of gaming space, with another separated, non-smoking gaming area (12,700 sq ft) and a 14,700 square feet High-Limit casino space. Moreover, players can enjoy more than 4,000 state-of-the-art slots and video machines. And if you're a fan of table games, VIP area offers 54 choices of Blackjack, Midi-Baccarat, Pai Gow, as well as a 700-seat bingo hall. Finally, guests can also rest in a 4-star facility that features more than 1,100 rooms. And if you prefer outdoors, enjoy a spacious golf course with a gorgeous view of Temecula hills.
Tulalip Resort Casino, Washington
Situated on the Tulalip Indian Reservation in Tulalip, Washington, this resort casino has been successfully operating since 1992. And ever since the significant renovation in 2003, this facility has had 200,000 square feet of gaming space in which they offer over 2,400 slot machines, 35 table games (including keno), a huge bingo hall, and much more. In addition, table games have limits suitable for any budget. Some of the options you can enjoy in are Blackjack, Spanish 21, Ultimate Texas Hold'em Progressive, both American and European versions of Roulette, and Craps. So set off to Washington, stay in one of the 360 guest rooms or high-tech suites and enjoy in many options this fantastic resort has to offer.
Borgata Hotel Casino and Spa, New Jersey
Located in the East Coast casino community, New Jersey, Borgata Hotel Casino and Spa holds its title as one of the most luxurious gambling destinations to visit. With its 180,000 square feet of casino space, a 43-floor hotel tower, and more than 2,000 deluxe suites, this venue guarantees a good time. Borgata holds features a rich variety of over 3,000 different gaming options and up-to-date titles that have been attracting new players for years now. The ones who prefer live table action will enjoy Blackjack, Roulette, Baccarat, Let It Ride, Caribbean Stud Poker, and more than 100 other options. Furthermore, you'll get an opportunity to indulge in their race & sportsbook, which was open every day 24/7, visit one of their five well-known dining establishments, or their Water Club tower that holds another 800 guest rooms and additional 180,000 square feet of event space. Borgata has proven to be one of the safe choices if you are aiming for an eventful, deluxe weekend getaway.
Bellagio Hotel and Casino, Las Vegas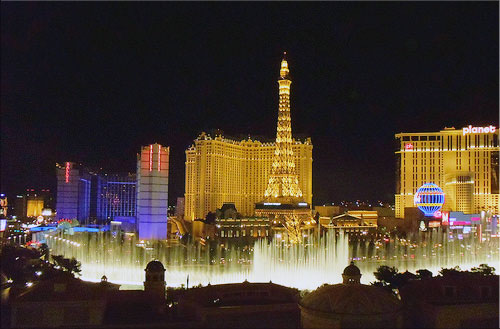 If you are looking for a grand casino that breathes that classic elegance, Bellagio is the place for you. Enjoy in their incredible fountain show that will leave you speechless or enter their elegant casino lobby and get that perfect Las Vegas experience. At their casino space, they are offering over 2,500 slots and video poker options, around 135 table games, and a separate high-limit area with another 40 table games. Also, feel free to visit their 6,500 square feet space dedicated to a racebook, featuring a massive 150 large screens and over 100 individual monitors and enjoy in the scenery. Complimentary beverages, full-room service, incredible promotional offers, or even relaxation time in the botanical garden will refresh your senses. So rest assured that your time at the Bellagio will be one of the best holiday experiences. However, you can expect to find better players here. So come prepared, and enjoy your stay!
River Spirit Casino, Oklahoma
Formerly known as Creek Nation Casino, this venue is located just by the Arkansas River in Tulsa. This property used to offer a 27-story tower with over 438 luxury hotel rooms. However, their renovation project started in 2014 when over $365 million was invested to add another 30,000 square feet space for conventions and meetings, a couple of dining and entertainment venues, fitness and spa, and a 2,500-seat theater that holds plenty of sports, business, and entertainment events. Moreover, the casino floor of 200,000 square feet holds more than 2,600 slots, 31 table games where players can choose between games such as Ultimate Texas Hold'em, Fortuna Baccarat, and Omaha Hi-Lo, and much, much more. On top of that, they have a lot of games with massive progressive jackpots and even a Triple Tower Virtual Horse Racing that seems to match almost every taste.
Summary
All in all, despite the growing popularity of online gambling, land-based American casinos continue to thrive. All over the United States, wherever you decide to go, you will find plenty of successful casinos. No matter if your only desire is entertainment, or perhaps you wish to elevate your gambling experience, you will surely find what you need in every part of the country. Vibrant nightlife, deluxe dining venues, modern gaming machines, and luxurious accommodation are precisely what most of these gambling establishments have to offer. Most probably due to the expansion of the online gambling community, land-based casinos have decided to step up their game and are continuing to do so until this day. So all that is left to do is to choose your favorite spot and have a blast.